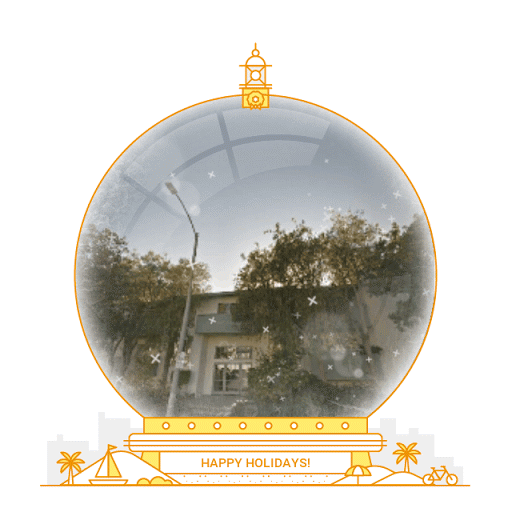 After two years with the Nexus 6, a phablet that provided me with a very low-cost and powerful smartphone, I've upgraded back to a more pricier model. Not being happy with the bloat-ware that comes with Samsung devices and those devices subsidized through telecom companies and I'll never get anything iOS again, I've chosen the hot-off-the assembly line, Google Pixel XL smartphone.
The first thing I'm pretty excited about is the ability to starting taking high-quality snaps again. I haven't been able to do this since my Samsung Galaxy. And wow, my Pixel hasn't left me disappointed. I won't go into device comparisons between apple and samsung, it's just nice to have a great point, shoot and send I carry with me everywhere I go.
The next thing I'm excited about is continuing to use Google Fi, which I absolutely love. I'm not sure how long Google's experiment will last, but I am thankful to not have to deal with Verizon, At&t or Sprint when it comes to cell service. And I still love how Google refunds me for unused data. They treat data as a tangible item, which makes sense since it's purchased with real dollars. Oh, and Google runs all sorts of fun promos. For the holiday season, they gifted me $10 in Google Play credit. Pretty neat!
Lastly, I love how seamless Google Pay is. I was at Dive N' Surf in Redondo Beach the other day doing a bit of Christmas shopping and the checkout read 'Accepts Apple Pay'. Yeah… Right… I put my Google Pixel up and it registered and purchased my items instantly. It would be nice for those devices to advertise for Google Pay as well. I find myself holding my phone up to everything these days…
In the end, while I think that smartphones are reaching the zenith of their wow factor, I like the high-quality nature of the Google Pixel XL. Everything flows incredibly smoothly from notifications, and the ability to respond tomessages in the notifications bar, to application start-times and a simple, quick and easy way to toggle between apps. As a researcher in human computer interaction (or HCI as we dub it), I'm a big fan of high-quality user interface design and Android 7.1 continues to beat iOS on so many fronts. On that note, I also love the fact I still have a 3.5mm headphone jack!
Happy Holidays!