After three months of using Google Project Fi, the experience has been largely positive.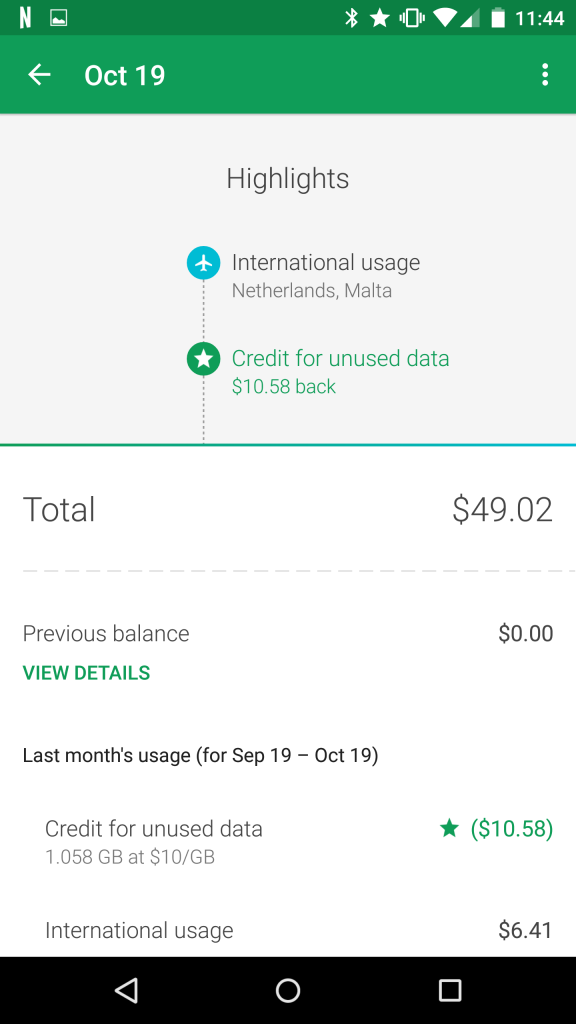 Below are just five of the benefits of Google Fi after using it for three weeks. Hands down, my experience has been better than AT&T, Sprint and Verizon.
First: Cost. My cell-phone bill has been cut in 1/2, from $100 to now $50 with the ability to connect to Sprint or Team Mobile service when needed.
Second: Data Refunds. I am refunded for unused data… With Verizon, I remember having to be on my best behavior as I approached my data limit.
Third: Service. I actually have service in my apartment! Living in a deadzone can be frustrating, especially when not being about to make calls or text via WiFi.
Fourth: International support. I did not expect to hop off a plan in Malta and be able to use my phone without incurring outrageous fees. Project Fi is supported in over 32 European countries!
Five: Tethering. After transferring internet service, I relied on Project Fi Tethering for one week and was not disappointed.
Overall, my experience has been positive and I hope that Google will continue to roll-out updates and continue Project Fi. As they lay more and more fiber across the country, I imagine Project Fi hotspots to become more pervasive.
Time will tell…